Used Car Trade-in Value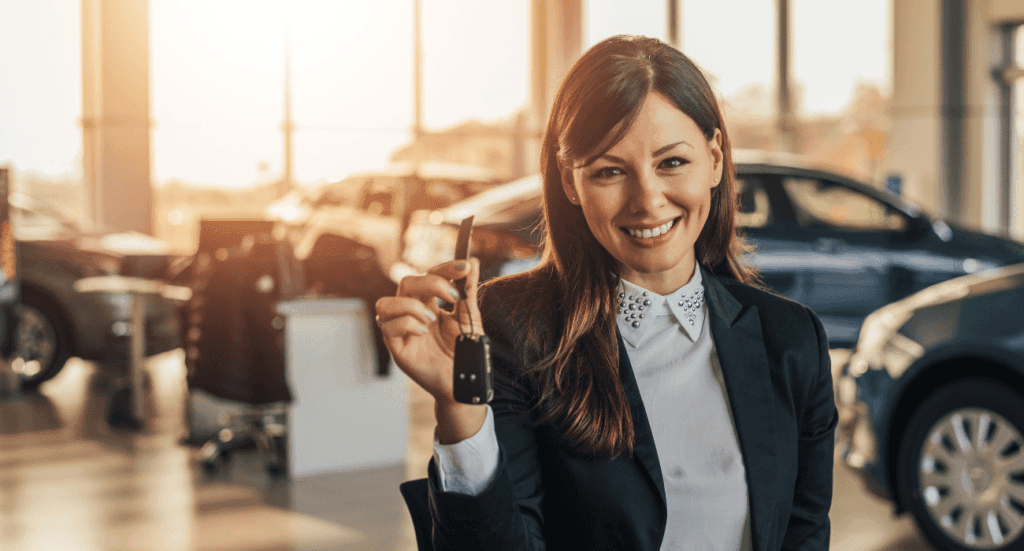 Are you looking to trade your current vehicle before purchasing your next one? If so, we've got you covered at Voyles CDJR of Birmingham. You can find the approximate monetary value of your vehicle using our online trade-in tools and trusted Kelley Blue Book values. These handy resources make it easier to ensure you get the best possible deal for your current vehicle, so take advantage of them! When you've determined how much your car is worth, visit our dealership to trade it in!

Voyles CDJR of Birmingham: Online Trade-In Tools
We have various online resources that you can use to determine the vehicle's value. For example, our online trade appraisal tool makes it easy to find out what your vehicle is worth. Just fill out some information about your car's specific features and condition. With just a few clicks, you'll receive the trade-in value of your vehicle from Voyles CDJR of Birmingham.
Our trusted Kelley Blue Book Trade-In Value is an estimate of the trade-in value toward the purchase of another car. It gives potential customers a better idea of what they can expect to negotiate based on their car's mileage, condition, style, and vehicle options when they trade it in to the dealer. This handy tool is updated weekly, is useful for negotiating, and is applied to cars with the same style, overall condition, make, year, and model. However, it's important to note that all dealers are different, and values are not guaranteed.
Our Instant Cash Offer tool is a fixed offer toward the next car you buy or toward selling your current vehicle to our dealership. Valid for seven days, this tool is based on your car's condition and features, including local market demand, dents, installed options, and mechanical problems.
Get Your Instant Cash Offer
Voyles CDJR of Birmingham: Trading in Your Vehicle
If you choose to use our Instant Cash Offer tool, you can redeem your offer and verify your current vehicle's condition by dropping it off at our dealership. When you visit us, bring your Instant Cash Offer certificate, vehicle title, registration, a valid driver's license or other government ID photo, all keys, all keyless remotes, all manuals, and service and repair records. The dealer will verify your offer with the same questions you answered online when you arrive. Additionally, they will visually inspect the interior and exterior of your vehicle before possibly test driving it to confirm that its mechanical condition matches your online assessment. If it doesn't, the offer may be lowered or raised. You'll then receive cash or trade-in credit. Our efficient process will save you the potential hassle of trying to sell or trade your car on your own.
Use Our Online Trade-In Tools and Kelley Blue Book Values in Birmingham, AL
If you want to trade your car in Birmingham, AL, use our online trade-in tools and Kelley Blue Book values. If you want to learn more or have any questions, feel free to contact us, and we'll be happy to answer. We love to talk about car financing and want to help you get the most value out of your car as possible!