2022 Dodge Challenger Model Review in Birmingham, AL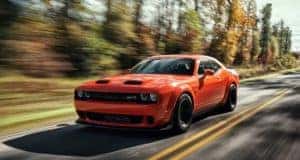 In the illustrious history of American muscle cars, the Dodge Challenger holds a special place as an impressive, iconic two-door coupe. With its retro styling and roaring engines, the 2022 Dodge Challenger is a real blast from the past. But the interior has modern amenities no one would have dreamed of in the bygone decades of the 20th century when this car first burned rubber on U.S. roads and highways.
Voyles CDJR is here to take a look at how the new Dodge Challenger is speeding into the new millennium.

Shop Challenger
2022 Dodge Challenger Power and Performance in Birmingham, AL
The 2022 Challenger is the only car in its class to offer all-wheel drive as well as rear-wheel drive. But AWD only comes on the base SXT and GT trims. These have a 3.6-liter V6 routed through an eight-speed automatic that gets 303-hp and 268 lb-ft of torque. Fuel economy is best with the V6 at around 30 mpg on the highway. The other trims all come with V8 engines and an option for a six-speed manual transmission. Except for the Hellcat Redeye, which only routes to an eight-speed automatic. Mind-blowing specs below:
R/T: 5.7-liter V8, 375-hp/410 lb-ft of torque
R/T Scat Pack: 6.4-liter V8, 485-hp/475 lb-ft of torque
SRT Hellcat: 6.2-liter supercharged V8, 717-hp/656 lb-ft of torque
SRT Hellcat Redeye: 6.2-liter supercharged V8, 797-hp/707 lb-ft of torque
The Hellcat Redeye engine is the most powerful engine available. An extra ten horsepower kicks it up to 807 on the SRT Super Stock, the top trim. It reaches 60 mph in 3.8 seconds.
2022 Challenger Cargo Space and Body Styles in Birmingham, AL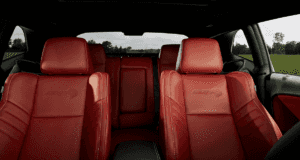 The Challenger comes with an option for a Widebody on the Scat Pack and Hellcat trims that's almost three inches wider. The Challenger also sports a lot more trunk space than its competitors in the two-door muscle coupe class at over 16 cubic feet. Specifically for the Hellcat Redeye Widebody, Dodge offers a Jailbreak option to mix and match features. These include seven seat options, stripes, wheels, steering wheels, and more. That's quite the cornucopia of options for any muscle car aficionado.
2022 Challenger Infotainment Tech in Birmingham, AL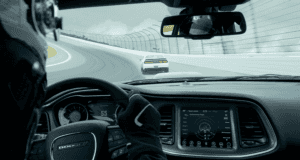 The base trims of the Challenger start with a 7-inch touchscreen, which increases to 8.4 inches from the R/T and up. All are Apple and Android compatible, some with built-in navigation. The six-speaker audio system is no slouch at the base but gets more premium as you climb the trims. There are nine-speaker and 18-speaker systems available.
Test Drive a 2022 Dodge Challenger in Birmingham, AL
The 2022 Challenger is not only fun to drive, but it has the most spacious interior among two-door coupes, by far. Get behind the wheel of one of these bad boys at Voyles CDJR of Birmingham. It's as easy as moseying into our dealership, or contacting us to schedule an appointment. It will be a genuine pleasure to ride along with you and explain all the great features of the 2022 Dodge Challenger.

Shop Challenger