Used Cars for Sale near Montgomery, AL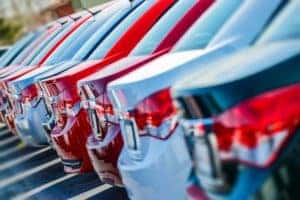 The search for a pre-owned vehicle can be a delightful grab-bag for the discerning shopper. The key to finding that hidden gem that's just right for you is having a variety of options. Our inventory of used cars at Voyles CDJR of Birmingham is not only extensive, but also inspected thoroughly to ensure the highest quality and the fairest market price.
We've got everything—from hot deals with cars under $15,000 to gently used cars with less than 3,000 miles. We cordially invite our friends and neighbors to the south to check out our vast inventory of used cars for sale near Montgomery, Alabama.

Shop Used Cars
Used Vehicle Specials Near Montgomery, AL
We always run specials on our high-quality used vehicles. You can find this revolving display of deals on wheels under our specials tab. You could find a Jeep with under 10,000 miles—that's as good as new—for a price that won't break the bank.
If you need a reliable work truck, a Ram 1500 or Ford F-150 could be rolling around on display tagged with a ticket to ride. You might find a spacious SUV, like the dependable Toyota Highlander or the huge GMC Yukon, sitting there for a premium that won't pry all the precious coin from your pocket.
Used Cars for Future Professionals in Montgomery, AL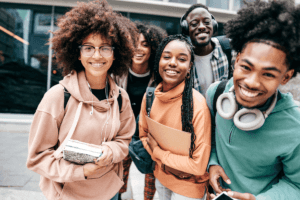 The city of Montgomery is home to many fine universities. Alabama State University, as well as Troy and Auburn at Montgomery, are cementing the fine future of generations to come with top-notch education programs. We have no doubt that the young people of the city of Montgomery will succeed in life, and one important step to that success is transportation. An affordable used car can get you on the road with cash to spare, whether you're a healthy Hornet, winsome Warhawk, or a Troy Troop working your way forward on the G.I. Bill!
Value Your Trade and Finance with Voyles CDJR near Montgomery, AL
If you have a car, truck, or SUV to trade in, you can assess its value right here with our handy online tool. This could save you even more money on your next purchase. You can apply for financing online too. It's a breeze and it won't affect your credit. Once you've decided on which car you want, our finance experts will be happy to guide you through the process. We work with you to secure the lowest loan payment and interest rate.
Test Drive a Used Car for Sale near Montgomery, AL
At Voyles CDJR, we have so many quality cars on our lot there's just bound to be something for you. A used car can serve many purposes: a second car to drive so you can spare your primary vehicle the excess mileage, a low-mileage SUV without the high price, or a seasoned work truck with a reputation for power, performance, and endurance. All this and more can be found at Voyles CDJR of Birmingham! Call us or contact us online for a test drive today.

Shop Used Cars